Prudell Ltd was founded in 1987 to provide mortgage and protection advice to both existing and new clients in London and throughout the UK.
More than 30 years later we continue to maintain our core values of ensuring clients receive honest, impartial and relevant advice every time. 
We can help you whatever stage of life you are at. Our advisers are adept at providing an exceptional service to First Time Buyers, Home Movers, Buy to Let landlords and those who are looking to release equity later in life. We will provide a holistic and personalised service centred around your needs and goals.
Why Choose Us?
In addition to our approachability and friendliness our clients can expect uncomplicated, impartial advice from our team of professional advisers leading to a long term relationship with increasing sophistication as and when necessary.
Our People
Our people are very important to us, as is making certain we provide you with the best possible professional mortgage and protection advice. Below is a short biography for each of our colleagues together with their contact telephone number. For further contact details please see our "Contact Us" page.
---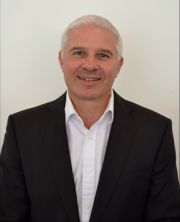 Simon Redler, Managing Director
Tel.
0207 328 3280
Email.
simonprudell.co.uk
After leaving school and having no real idea what career path to follow Simon found himself drawn towards Financial Services.
He subsequently helped found Prudell Ltd in 1987 to provide professional mortgage and protection advice.
Under his guidance Prudell has grown into a thriving practice offering clients a comprehensive advice service and Prudell still advises many clients who he met in the early days. Simon has an absolute obsession with customer service, detail and process and has a passion for ensuring that advice is provided clearly and ethically to ensure that Prudell clients fully understand our recommendation and have confidence in their decisions.
Happily married for over 30 years with two grown up sons who share his love of skiing and rugby.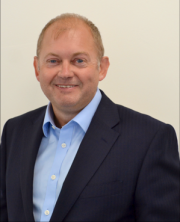 Neil Scott, Director
Tel.
0207 328 3280
Email.
neilprudell.co.uk
Neil started his career working for the Head Office of a large Life Assurance company. He held a number of roles with them, his last position running the Investment Accounts Department. He decided that his future did not lie as an Accountant and subsequently became a Financial Adviser for the same company. From there he became involved within the Estate Agency division of the company and it was here that he started to build his vast knowledge of the market.
He joined Simon at Prudell Ltd in 1996. Having considered various options, most on the back of the immortal line "it's a fun industry, write your own pay cheque..." , he was determined to join a quality practice that offered the personal touch. He subsequently became a Partner and Director of the company in 2005. By giving good quality, easy to understand impartial advice he has built a loyal following of clients and loves nothing better than to receive new referrals from them.
Neil is happily married with two children, is a keen cyclist and very much enjoys his latest passion, youth football where he gets to chauffeur his son to random fields in the back of beyond in the pursuit of a good game of football!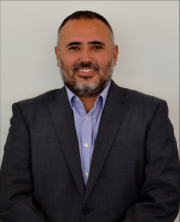 Joe Lopez, Director
Tel.
0207 328 3280
Email.
joeprudell.co.uk
Joe Joined the company in September 2013 and has since become a director of the company.
Joe has accumulated a wealth of experience and enjoys working as a Mortgage and Protection adviser. He takes great pride in sharing his knowledge and project managing his client's property transactions through to completion.
Joe has been in the financial services industry for a number of years now and is fully qualified as an Independent Financial Adviser. His passion for property finance has led him to take the decision to concentrate and specialise his skills on mortgages and protection.
He takes great pride in supplying his clients with clear and concise financial information that is clearly understood and always client beneficial. Putting every part of his financial advice through the test, what would I do if I was in the client's shoes.
Joe is happily married and has a young family. His family life takes up all his spare time, either through football, swimming, walking or other outdoor activities, and says he wouldn't have it any other way.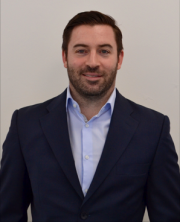 David Keenan, Head of Operations
Tel.
0207 328 3280
Email.
davidprudell.co.uk
David joined the company in August 2015 from John Charcol as Sales Manager. His strong development focus and knowledge of the mortgage industry have proved invaluable in shaping the new look mortgage adviser team.
David has a wealth of experience as a mortgage manager previously working for the Yorkshire Building Society and John Charcol. Prior to that David worked as a mortgage adviser for Nationwide and Halifax and mortgage broker for C&G specialist mortgages.
David is/was a keen sportsman, playing both Football and Rugby in his earlier years and continuing his football career into veteran status.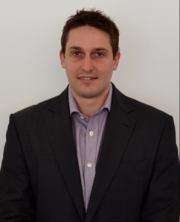 Christopher Crabtree, Senior Mortgage and Protection Adviser
Tel.
0207 328 3280
Email.
chrisprudell.co.uk
Chris joined the Company in June 2015 and has previously benefitted from 5 years of experience in advising clients on their mortgage and protection needs through HSBC Bank. Now with access to whole of market mortgage solutions he has progressed rapidly in understanding and in building a good rapport with our valued clients. In particular he enjoys coming up with innovative ideas to aid clients with any borrowing restrictions or limitations they may have, enabling them to progress with their desired property plans in a cost effective manner.
Pastime hobbies include badminton and martial arts- he brings all of the wit and speed needed for these disciplines into the office. Next big vacation he would love to follow the Inca trail in South America.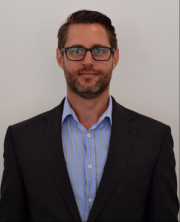 Vaughan Bouzaid, Senior Mortgage and Protection Adviser
Tel.
0207 328 3280
Email.
vaughanprudell.co.uk
Vaughan joined the company in January 2016. Before that he worked as Mortgage Adviser from 2007, starting with a Building Society then progressing to Whole of Market Broking in 2013. His passion is property and helping clients achieve their dream homes, from initial conversation to getting the keys and beyond.
His interest in property developed at a young age when helping his father refurbish an old house on the beach, and he purchase his first property in his early 20's. On leaving school he qualified as an Electrical Engineer before deciding to make the transition into the mortgage industry, which felt like a natural move.
Originally from New Zealand he has been in London for thirteen years and now calls it home. A huge rugby fan and has been know to play in the International Tries for Pies 7s in the past.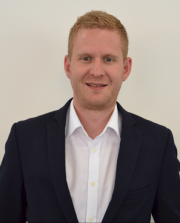 Tim Dyas, Senior Mortgage and Protection Adviser
Tel.
0207 328 3280
Email.
timprudell.co.uk
Tim Joined the company in June 2016.After graduating from Aberystwyth University with a Business Management degree, Tim started out his career in the finance industry at Natwest, dealing with unsecured lending.
He then made what felt like the natural move into the mortgage industry, joining John Charcol as a Mortgage and Protection Consultant, where he built up a wealth of knowledge in all aspects of the market, over the next 3 years.
Tim takes great pride in the customer service that he offers and always aims to make the mortgage process as easy as possible for all of his clients, whether they are first time buyers just getting onto the property ladder or experienced landlords building their property portfolio.
Coming from Wales, Tim is a keen rugby fan and enjoys spending his spare time with friends and exploring what London has to offer.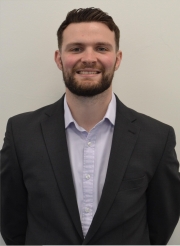 Ben Redler, Mortgage and Protection Adviser & New Build Team Leader
Tel.
0207 328 3280
Email.
benprudell.co.uk
Ben Joined the company in July 2016 as a Para planner after completing his degree in Sports Injury and Rehabilitation.He quickly gained a wealth of experience and his qualifications to become a Mortgage Adviser. He has been advising his clients since 2018 with his passion for service and his energy bringing a new dimension to the adviser team.Ben likes to maintain an efficient workplace and always strives for the best quality and service when it comes to his clients. In his spare time he enjoys DIY, watching rugby , the gym and skiing when he gets the chance.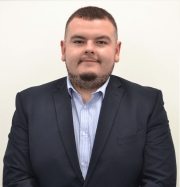 Christopher Murray, Mortgage and Protection Adviser
Tel.
0207 328 3280
Email.
chris.mprudell.co.uk
Chris Joined the company in September 2019.He graduated from university after completing his international business degree. His goal of becoming involved in property and finance took him to his first employment within the Estate Agency sector. Whilst working as an Estate Agent Chris studied for his Mortgage qualification in the evenings. Chris succeeded in obtaining his Certificate in Mortgage Advice and has been practising as a Mortgage adviser for several years. Chris prides himself on providing an excellent service to his clients with all the rewards that brings. Outside of work Chris enjoys watching rugby and football and plays both sports socially. Chris's aspirations include holidays to South America and Egypt to visit family and explore the local cultures.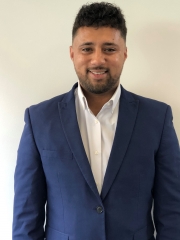 Michael Breda Blasigh, Mortgage and Protection Adviser
Tel.
0207 3283280
Email.
michaelprudell.co.uk
Michael joined the company in March 2020. After completing his A Levels he felt that he would best served to join the world of employment rather than go to University. Not knowing where his talents would be best suited he tried out numerous roles ranging from Gymnastics coach to piano teacher. He joined Nationwide and quickly found that financial services was his true calling. Whilst at Nationwide he decided that being a Mortgage Adviser was what he really wanted to do, so he studied for his Mortgage Adviser qualification, CeMAP. He moved on to Countrywide Mortgage services to become a Mortgage Adviser. Whilst at Countrywide he developed the skills and knowledge required and was successful in helping his clients with their Mortgage and Protection needs. He joined Prudell to take the next step in his Mortgage Adviser journey.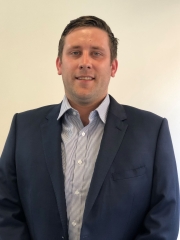 Alex Bullimore, Mortgage & Protection Adviser
Tel.
0207 328 3280
Email.
alexprudell.co.uk
Alex joined the company in August 2020 after making the decision for a career change into the mortgage and protection industry.
On leaving school Alex served in the armed forces and followed on into the security industry, working as a Senior Contracts Manager for high end electrical retail clients. Through his time working in the military and security services Alex developed many core skills including hard work, integrity, professional standards and has a strong focus on attention to detail.
Alex completed his Adviser qualification whilst working for Prudell and is now looking forward to having a positive impact on people's lives in guiding them through the process of securing a mortgage on a new or existing home.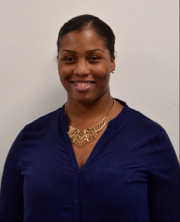 Cheleeze Corlis, Sales Support Administrator/PA to the Directors
Tel.
0207 328 3280
Email.
cheleezeprudell.co.uk
Cheleeze joined the company in February 2014 and holds the vital role of heading up the back office team which provides invaluable support to our advisers.
She is a stickler for efficiency and has built a reputation for ensuring that clients are kept updated with the progress of whatever work is being undertaken for them at the time. Her departments' work ensures that our high level of customer service is maintained.
Being a working mum Cheleeze is always on the go and tells us that she wouldn't have it any other way!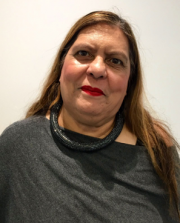 Tara Radia, Accountant
Tel.
0207 328 3280
Email.
Taraprudell.co.uk
Tara joined the company in 2003. As our in house Accountant she is the backbone of the company providing us with a very safe pair of hands. In addition to this role she manages the day to day running of the firm keeping a close eye on our expenses and ensuring wages are always paid on time.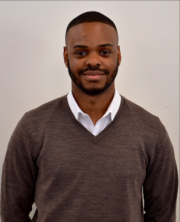 Kudzai Chavunduka , Sales Support Administrator
Tel.
0207 328 3280
Email.
kudzaiprudell.co.uk
Kudzai joined the Company in March 2015. He has 5 years financial services experience and is valued by our advisors for his efficiency, determination and willingness to learn. Kudzai is passionate about travel and food.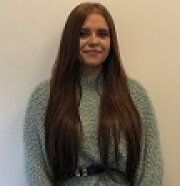 Louise Turner, Mortgage Paraplanner
Tel.
020 73283280
Email.
louiseprudell.co.uk
Louise joined the company in September 2020. After completing her 1st degree in History and Politics in 2016 Louise continued her studies to achieve a LLM in Law and International Security. After completing her studies she moved to London and worked in various administrative roles within the legal profession. Her excellent communication and organisational skills make her a very welcome addition to Prudell's Administration team.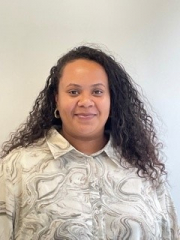 Georgina Golding, Sales Support Administrator
Tel.
0207 3283280
Email.
georginaprudell.co.uk
Georgina joined the company in August 2021 looking for a new challenge after several years in the motor finance sector. Georgina's professional can do approach and wealth of experience in customer service make her a very welcome addition to the team. Originally from Bristol, she is enjoying the opportunity to sample the delights of London's culture and night life.
Main Office
Prudell Ltd
8 Canfield Place
London
NW6 3BT
Email
. enquiriesprudell.co.uk